We believe that great teachers that shape the lives of successful people are not born, they are made! That's why Professional Development Plus is committed to helping teachers and school leaders produce creative, high-performing students. Those students go on to become productive citizens and civic leaders. We know that we must rely on them to guide us successfully through the 21st Century! 
Professional Development Plus provides innovative, high-quality professional development to K-12 schools and school districts across the country. Our customized programs and services maximize educational leadership, invigorate teacher effectiveness, and propel student performance.
Our vision is to level the educational playing field for every student. Our exemplary solutions for educators reflect instructional equity and excellence to ensure that the underserved, often black and brown students, are prepared for a competitive future.
We believe that all children can learn and are entitled to instructional equity
We believe in the importance of being a life-long learner
We believe that doing significant work is important
We value respect, integrity, honesty and fairness
We believe in a strong work ethic
We believe in being rewarded for hard work
We believe that everyone should do the very best work they can do 
We believe that an excellent work/life balance contributes to professional and personal success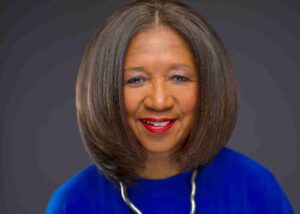 Stephanie Prather is president of Professional Development Plus! She is committed to partnering with school districts to support leadership development, instructional change, and improved student performance. She has experienced 30+ years of successful professional learning activities in school districts across the country.
She has worked with and co-presented with leading literacy researchers in developing educational materials that include Ann Brown, Michael Pressley, P. David Pearson and Asa Hilliard. Her experiences range from being an award-winning teacher and Literacy Leader to the Vice President of a Professional Development division for a major educational publishing company.
Her track record includes successful curriculum and professional learning implementations in a number of large school districts across the country. Her tenure at Open Court, Harcourt, Voyager Expanded Learning, and Pearson Education publishing companies has contributed to her expertise. She holds an M.A. in Reading and Children's Literature, and a B.A. in English and Speech from Wayne State University in Detroit, Michigan.
"The Principal Whisperer"
Linda began her education career as a successful kindergarten-primary teacher. After several years in the classroom, she set her goal to go into administration.
She has been an assistant principal, principal of a regional gifted school, and has also launched a college prep high school for high-achieving students. Currently she is working with principals. Her knowledge of current leadership skills have allowed the principals she has coached to move their schools to the next academic achievement level.
She believes that the school leader should set the tone to bring about a culture and climate that allows students to achieve their highest capacity. She is adept in instructional best practices, data analysis, classroom management, differentiation, as well as working with principals to maintain time management for themselves, which benefits the school community. She is a collaborative coach and works with principals to take deep dives into what currently exists and how to move student academic achievement to the next level. Linda has been trained in blended coaching and successfully led principals as they navigated their first year in principalship.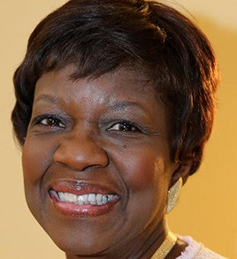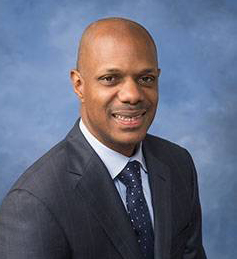 David Lamont Bell, Ed.D. is the Dean of the School of Education at St. John's University in Queens, New York. Prior to his appointment he spent three years as the Associate Dean of Curriculum and Accreditation. During his tenure, he was instrumental in developing a valid and reliable assessment system and co-authored a grant to recruit veterans into the teaching profession.
Previously, Dr. Bell spent 15 years serving as Associate Professor and Associate Dean at Saint Xavier University in Chicago, IL., where he served as the accreditation coordinator and facilitated the implementation of the School of Education's assessment system, in addition to other responsibilities. Dr. Bell is a graduate of the University of Illinois Urbana-Champaign with a B.S. in Finance, and Loyola University Chicago where he earned an M.Ed and Ed.D. in Curriculum and Instruction. He also consulted as the area-wide instructional leader for the Illinois Multi-Tiered System of Support Network (Illinois MTSS-N) to assist school districts in developing a framework to ensure high-quality effective instructional practices for all students. He has taught numerous courses in pedagogical practices in math education and has either published or presented on a variety of subjects.
His most recent publications include "The Growth of Instructional Coaching Partner Conversations in a PreK-3rd Grade Teacher Professional Development Experience" in the Journal of Adult Education (2016), and an article titled "Combining Professional Development & Instructional Coaching to Transform the Classroom Environment in PreK-3" in The Journal of Innovative Teaching. In 2010 he co-authored a presentation titled "Illinois Statewide Implementation of the Problem Solving/RTI Initiative that was selected for the President's Special Strand "Expanding Opportunities: Comprehensive Academic and Mental Health Practices for Diverse Schools", which was presented at the National Association of School Psychologists conference in Chicago.
Bonnie Dickinson is currently an independent literacy consultant supervising student teachers for Northwestern University. She has presented training and workshops for both administrators and teachers on the English Language Arts Common Core State Standards in various states and school districts in the United States. Also, she has recently developed extension units for genre studies for Inquiry by Design, a national literacy organization. In addition, Bonnie developed assessment units for secondary classrooms for the Pearson System of Courses.
Previously, Bonnie was a Literacy Specialist and the Director of Secondary Literacy for America's Choice, Inc. and Pearson Education. She was also a Secondary Gifted Specialist for the Fort Worth Independent School District in Fort Worth, TX. In her work with America's Choice, Inc., Bonnie initially used the New Standards Performance Standards for English Language Arts as the focus for curriculum development, training and coaching. As the ELA Common Core State Standards were developed, the Author and Genre Studies and the Ramp-Up to Literacy course units of America's Choice and Pearson were revised to align with the ELA CCSS. Coaching and training were adjusted to adapt to these changes.
As a Gifted Specialist in the Ft. Worth Independent School District, Bonnie was responsible for providing the initial training of secondary teachers in best practices of gifted education as well as offering annual updates. She also directed the district Advanced Placement Program, Scholastic Aptitude Test preparation, and monitored secondary honors classes.
As a College Writing Instructor and High School English teacher, Bonnie used the workshop method of instruction, focusing on the process of writing as well as the product. In addition, she delivered training sessions for teachers and adjunct professors in this instructional method.
Bonnie has traveled extensively to Europe and Asia, and enjoys theater and film as well as literature. As a Sierra Club member, she also enjoys camping, hiking and canoeing. Her education includes the following: Mid-Management Certificate-University of North Texas; Master of Arts in Teaching in English education from Northwestern University; Bachelor of Arts in English and intellectual history from the University of Wisconsin.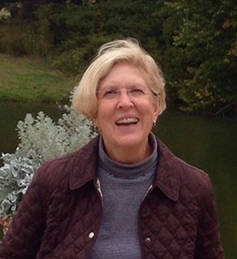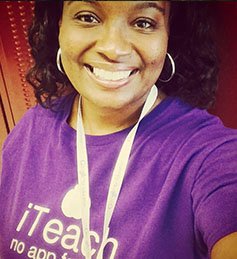 Sonjanita L. Moore, a Fulbright & Education Specialist, has been designing, implementing, and evaluating education content and programs since 1995. One of Chicago Public School's Equity Champions, Sonjanita created one of the Equity Change Ideas that align with the CPS Equity Framework while serving as a member of Chicago Public Schools' Instructional Equity Working Group.
A skilled Curriculum & Instruction Specialist, Sonjanita has served as field instructor/supervisor for the University of Chicago Social Service Administration interns and as a master teacher to over 40 student teachers from several area universities. Because of her multi-faceted, interdisciplinary background, Sonjanita understands the importance of using metrics, digital tools, and community resources to implement programs with fidelity.
Sonjanita has provided instructional coaching and consulting support around a variety of key target areas, such as data-driven dialogue, content development, social-emotional learning, postsecondary readiness, teacher development, and remote learning. Most recently, she has been engaged in thought partnership with educational leaders in Ethiopia as part of her Fulbright program and is currently working as a Curriculum Writer with the Chicago Public Schools/PCG Curriculum Equity Initiative.
Sonjanita is committed to creating and holding spaces that promote intergenerational collaboration and learning for adult and youth stakeholders. Building trust and rapport with her constituents have been the key to her success as a teacher, thought partner, and educational leader.
Janice Bell Ollarvia, M.A., M. S.
Janice is an educator who retired from Chicago Public Schools after educating the students of Chicago as a high school teacher of English, Drama, Speech, assistant principal, and principal. Following retirement, she served the National Association of Secondary School Principals as the Distinguished Principal for Secondary School Reform, speaking nationally and providing expert consulting on all aspects of the Breaking Ranks secondary school improvement series. Janice has extensive experience as a staff developer, specializing in the training and coaching of principals, aspiring principals and teachers.
Her most recent consulting work has centered on school leadership with a particular focus on the practices and policies that assure equity and access in classrooms, schools, and districts. Currently, Janice consults with school leadership, focusing on the practices and policies that assure equity and access in classrooms, schools and districts.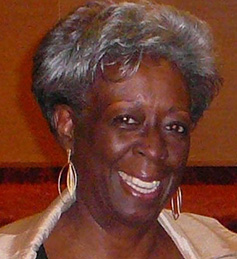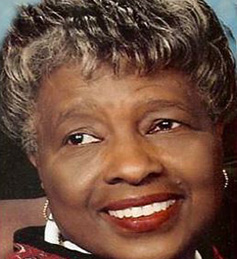 Dr. Felton brings a wealth of knowledge and talent as a leader of leaders. For 13 years she served as coach for principals who ranged from novice-level to successful school leaders.
She attended the Two-Year Academy for staff developers hosted by Learning Forward (formerly NSDC), making her well-prepared to successfully lead others.
Dr. Felton is a former high school principal, assistant principal, district administrator, and director for CLASS leadership development for Chicago Principals Association.
She has served on the board of directors for the Illinois Councils of Teachers of Mathematics, the Metropolitan Mathematics Club of Chicago, and as a consultant to textbook publishers. She is very highly regarded by all of those under her direction or tutelage.
Dr. Felton also provided pedagogical coaching and professional development services for elementary and high school teachers around the country. Topics included technology integration, mathematics instruction, and STEM.
Most recently, she responded to the needs of schools to provide virtual teaching and learning by lending her expertise in both online platforms and the pedagogically sound methods for doing so.
Dr. Felton enjoys being with family, traveling, movies, music and solving puzzles.
"The Cultural Collaborator"
My educational journey began as an elementary school teacher, and for seven years, I worked with students in grades 4 through 8, teaching science, literacy and math. During my time in the classroom, I was fortunate to develop relationships with students which provided a safe environment for them to grow and develop academically. As a teacher, I always looked forward to communicating openly with parents. It was always the highlight of my experience to share with parents, the academic and social growth their child made throughout the school year.
One of the most rewarding aspects of my role as a former Science Lead Teacher was the ability to work with my peers. This collaboration led to positive changes in our school's teaching practices along with an established alliance between teachers and administration. Several years later, I entered the role of Assistant Principal and Resident Principal in Chicago Public Schools. As Resident Principal in a CPS elementary school, I was the administrator in charge of Restorative Justice and our Data-Driven Instructional Cycle. Through the implementation of Restorative Justice practices, the percentage of out-of-school suspensions decreased by 31 percent for African-American children.
I worked closely with our teachers and families to build a culture where students took ownership of their academic and social performances. Through meaningful collaborations, parents participated in workshops and school-level activities, developing an open line of communication between the teachers, administration and their students.
I attended undergraduate school at Saint Xavier University and graduate school at Chicago State University. Currently, I'm serving as an Educational Consultant in Illinois.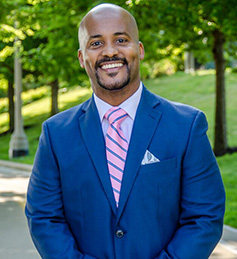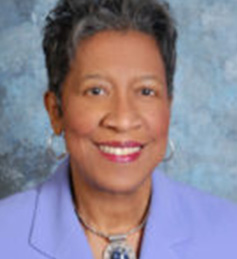 Jacqueline Carothers, Ed.D.
"The Leadership Team Builder"
Dr. Carothers is an expert in developing and managing leadership capacity-building opportunities for principals, assistant principals, administrators and school leadership teams. Her coach/trainer skills are strengthened by certifications from Learning Forward's (NSDC) Staff Developers Academy Program Vangent, the Organizational Health Program and Real Colors.
Dr. Carothers served as principal for two elementary schools and received the Chicago Public Schools Principal of Excellence Award. She holds an Ed.D from the University of Illinois in School Leadership. Dr. Carothers is passionate about coaching Turnaround School leaders.
Carmenita Peoples is an artistic performer, certified Montessori educator and former financial services officer. She has worked with students K-12 in Chicago Public and Charter Schools, in addition to Parochial and private institutions. Carmenita currently serves as a part-time educational contractor at the University of Chicago Lab School where she works with students, parents and teachers in efforts to offer each group specialized curriculum, education and support. As a graduate of The Second City Training Center Musical Conservatory, Improv, and Writing programs, Carmenita uses this artistry to connect and bridge inter-cultural and generational gaps.
Her classes and workshops are designed to provide open, honest dialogue for growth in leadership, conflict resolution and effective communication. These innovative lessons encourage students to express themselves through different facets of language arts, storytelling, movement and peaceful practices. Students explore real-life scenarios through discussion, role-play, reflection and practical applications. With a deliberate focus on social justice, diversity and inclusion, Carmenita takes the learner on an interactive journey of self-discovery, leading to deeper interconnections.
She can be seen "edutaining" audiences throughout the city of Chicago and surrounding suburbs, and heard virtually throughout the world.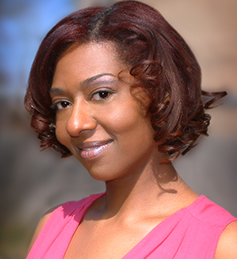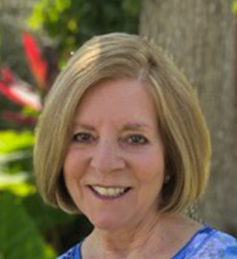 Dr. Schwicardi's knowledge of best practices in curriculum, instruction, and assessment, combined with her collaborative, problem solving approach are her greatest strengths. Her experiences include teaching, building and central office leadership, presenting at conferences, and work with schools through the Regional Office of Education. Most recently she has assisted schools with implementing remote learning instruction.
Our educational system is rapidly transforming and Susan recognizes how targeted training, coaching, and prescriptive feedback can have a powerful impact on raising the bar for student achievement regardless of the platform. She describes her role as a consultant in the following way: "If I can end a school partnership with evidence of student academic gains across all subgroups, then I know the staff is sustaining best-practice instruction with consistency, and the school leadership team has promoted data driven decisions to celebrate achievements and identify future school improvement goals."
Susan balances her passion for work with family, hobbies, friends and new experiences.
Working as a classroom teacher and an educational consultant across this nation, I have learned that every school district, every school, and every classroom has its challenges! There's always a learner with unique needs or a grade level that could benefit from some tweaking. There's always a committed principal or teacher looking for a solution that will result in more improved and subsequently effective teaching and learning.
Since the beginning of my career, I have been passionate about being a solution seeker. From the time I earned my B.A. in Urban Education/Early Childhood (Chicago State University), to the online completion of my MAdEd (Masters of Adult Education from National Louis University); from every amazing classroom that I taught to every well-planned professional development session I've conducted; from every critical meeting with district personnel to every collaboration with fellow teachers, I remain committed to take on challenges and seek innovative ways to create educational success. I have become that educator…passionately committed to teaching and learning!
I am proud to be an educator and innovator, and it brings me immense joy to work side-by-side with other educators to meet any challenge.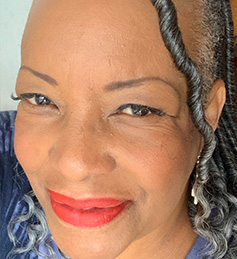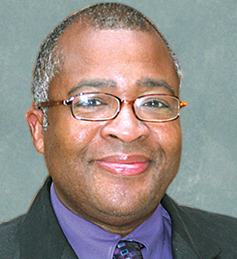 Bernard Turner was educated in the Chicago Public School system. He studied German as an undergraduate at University of Illinois, Urbana-Champaign and attended graduate school at the University of Chicago. Mr. Turner has been a teacher of Language Arts (ELA), German and Spanish in middle school and high school and worked in educational publishing in sales and marketing until December 2014. He has also served as a gallery interpreter and docent at the Chicago History Museum since 2000.
In 2002, Mr. Turner founded Highlights of Chicago Press with the publication of A View of Bronzeville, a neighborhood tour guide that focuses on the important institutions and people that makes Bronzeville a great neighborhood. Other publications include The Windies' City–Chicago's Historical Hidden Treasures, Chicago Neighborhoods with Flavor–Getting Out of the Loop, and a social studies book for elementary grades called Our Chicago–People and Places. Bernard co-wrote and published Tate and His Historic Dream, a Phillis Wheatley Award Finalist.
Besides writing and giving tours Bernard works with the Black Metropolis National Heritage Area Commission, Camp Douglas Restoration Foundation, and the Chicago Black Authors Network.
"The World-View Educator"
Dr. Gil-Garcia, Venezuelan-American university professor at Northeastern Illinois University, was listed as one of 100 Most Influential Hispanics in 2010 in the United States.
She has successfully conducted reading comprehension, bilingual/bicultural, and school leadership trainings in Armenia, Panama, Guatemala, Venezuela, Ecuador, Spain, Peru, Uruguay, Hungary and Puerto Rico giving her a most valued world view of education.
She is a published co-author of 3 books and 31 reference articles, and a three-time Fulbright Scholar. For her, teaching is the most effective weapon an educator can use to fight poverty and marginal thinking.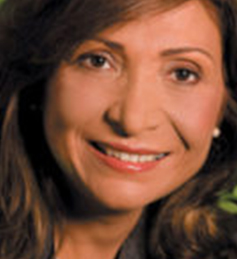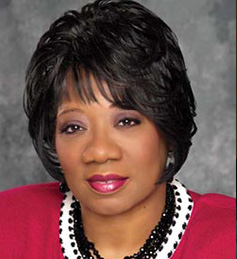 "The High School Performance Optimizer"
Dr. Lee is a passionate presenter and mentor to high school personnel. She is an active presenter of high school issues at leadership conferences for organizations such as Learning Forward (National Staff Development Council), High Schools That Work, U.S. Department of Education/ Office of Vocational Education, and the Illinois Principals Association of Aspiring Principals Workshop. Dr. Lee was recognized as State of Illinois Principal of the Year (98-99) and ISC4 Administrator of the Year in 2003. Her publications include: Thornton Township High Schools' Leadership Academy Training Manual, The study of Protégé's Perceptions of Mentoring Relationships In Secondary Schools, and Constructing a Mentoring Program. She is currently an adjunct professor at National Louis University.
Kimberly's creative talents are readily identifiable when integrating instruction across curriculum. She develops activities for students that make math turn into reading and then into art. She has created and developed a play-and-project based summer camp experience for young children aged 3 through 7 years of age, focusing on art, music, and dramatic play. Kim is proud of her work as a site manager of SES programs in several Chicago Public Schools that are focused on making AYP, as well as her work as a professional developer for several educational organizations' after school and RTL initiative programs.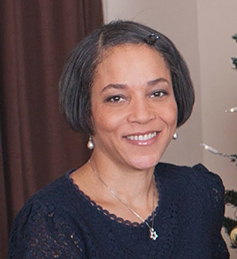 Lita turns to Kuan Chung for the basis of her educational beliefs. "If you plan for a year, plant a seed. If for ten years, plant a tree. If for a hundred years, teach the people." She believes that if you want to see sustainable change in our educational institutions, we must teach the people as opposed to planting a seed. It is through educating our teachers and thereby our students that we will change what we want to see in our schools.
Lita has worked with students and staff to help enhance student academic achievement. She has been a teacher, literacy coach, and professional development presenter. Along with a colleague, Lita wrote a 5-day professional development seminar that focuses on the writing process.
"The Spiritual Team Builder"
Valerie knows that building a successful team is one of the most important components that ensures a group of people – whether a team of teachers or a group of classmates – will find the common ground to create and maintain a successful endeavor. She understands the impact of social-emotional learning on our youth and those that teach our youth. Valerie is committed to assisting others in managing emotions, showing empathy for others, and ultimately, making responsible decisions.
Valerie is currently a Doctor of Philosophy candidate at Regent University. She received a Masters of Divinity from North Park Seminary in 2009 and a Bachelors of Organizational Management from Illinois State University in 1986.
Valerie has taught as an adjunct professor at North Park University and designed and facilitated training tools as a manager at Allstate Insurance. Valerie is passionate about utilizing her spiritually acquired tools to assist schools in team building for success.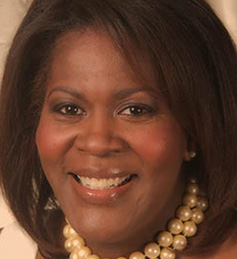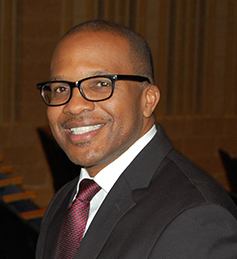 Dr. James Carter Harden III is a Life Changer! James is on a mission to use the power of education to increase life opportunities for children. James has accomplished this mission as a teacher, principal, professor, academic director and as a consultant. His commitment and passion for education has yielded him national, regional and statewide notoriety, and various honors. More important than any accolades and recognitions, James is happy to serve others.
James holds a bachelor's degree in Social Sciences and a Master's in Education Leadership. He also earned a Doctorate (PhD) in Education Organizational Leadership from the University of Illinois at Urbana-Champaign.
"The Research-to-Reality Guru"
As a 'Research-to-Reality' guru, Linda assists educators as they review and develop new skills and strategies, and subsequently apply them to improving student achievement and maintaining their own craft. Her unique talents served her well during her tenure as president of the Illinois Reading Council, adjunct university professor, teacher, principal, director of curriculum and professional development, director of Title I, and director of training. She specializes in balanced literacy, writing, science differentiation, gifted education, adult learning practices and positive discipline techniques.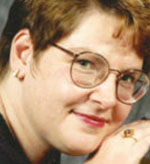 "When working with PDP, we loved the small group collaboration and discussions. There was a big variety of activities and the time went very quickly. The videos always help drive home the points for me. PDP gave our staff some awesome ideas to try, which always had valuable and relevant real-life examples. We found the articles to be very beneficial, and something we could use right away. Overall, the enthusiasm and knowledge of the PDP team was amazing."
Cohort 1 Participants: Crete-monee High School, Crete, IL

"The PDP presenter at our Data Retreat with K-8 staff was fabulous! She was very explicit with her objectives and instructions towards what needed to be done. She always considered our questions and provided a great deal of important data. We were all very motivated after receiving her insightful feedback. She was so knowledgeable and kept us moving, on track and focused."
Nobel K-8 Staff: Nobel Dual Language School, Chicago Public Schools
"PDP gave us a chance to engage in group work and great communication. Our staff had regular "AHA!" moments that highlighted the changes we needed to move forward. We liked working and planning in the groups, as it was helpful and a timesaver, not to mention idea builder! We could easily tackle larger tasks with others, and always felt pretty good about making lessons on our own. Everything was so well organized, and we are more than pleased with the opportunity to have PDP as a resource for our school."
Cohort 2-technology Coaches: Detroit Public Schools
"The PDP consultant demonstrated how to infuse technology into lessons by using Safari Montage and Notebook. She provided websites that can be used to create lessons that utilize technology. She helped by demonstrating how to use the SMART Board Gallery tools to create interactive games."
6-8 Grade Ela Teacher: Newark, NJ
"PDP played a big hand in deepening our knowledge and delivery of standards-based instruction, rigo, and CCSS. They gave up new lesson plan templates and center activities. The staff had a much deeper understanding of Reading A-Z, 21st Century Skills, as well as how to plan more rigorous instruction. We had the opportunity to increase our use of relevant, engaging video clips which made a big difference for our students. The Process Charts were a big favorite among the staff for a strategy to appeal to students. PDP gave our school the tools to map backwards and help students understand what they need to know."
Stratton Elementary Teachers: Nashville, TN
"For the team building Framework, I really enjoyed Outlearning the Wolves and the lessons from Grease. We loved working together as a group or small groups to have discussions. Everyone had so much fun – especially with the balloon activity! I really learned to think twice about what "team" means. The PDP team taught me how to give up some control, be more available, to share, and to listen."
Jenner Fine Arts Academy Elementary, Chicago Public School
"West Harvey Dixmoor School District 147 is currently partnering with Professional Development Plus to provide instructional coaching for our teachers and administrators. The consultants have deep experience as school leaders, and they remain passionate, optimistic, and energized! Our staff received training in the following areas: Gradual Release of Responsibility, Math, and Remote Learning via the Zoom platform. PDP's commitment to providing a high-quality, student-centered support service is evident in their work. Each consultant has superior content knowledge and the ability to work hand in hand with our teachers to make significant academic strides. We look forward to continuing the relationship that we have built with Professional Development Plus."
Dr. Deborah Hill: Assistant Superintendent Of Schools West Harvey-dixmoor School District 147